WELCOME TO

ESSENTIAL HAIR ACADEMY
The Ultimate Destination for
Virtual Hair Education
Developed by renowned celebrity hairdressers Tim and Tabitha Duenas, this intermediate stream of online tutorials is designed to EMPOWER you with expert knowledge and techniques to excel in the world of LUXURY hairdressing.
Join Membership Today $29/M
Unlock Your Hair Styling

Potential
Where Skills Meet Creativity
Join for $29
Master advanced techniques to understand color theory, take the fear out of cutting with a wide range of lengths and shapes and stay updated with the latest trends, to become a sought-after hairstylist
You'll have the opportunity to refine your skills, learn new techniques, and expand your repertoire. Our membership offers an extensive library of over 100 tutorials with new content is added weekly to ensure you stay ahead of the curve
You'll become part of a vibrant community of passionate hairstylists just like you. Connect with your mentors directly, participate in discussions, and feel the support of a community dedicated to elevating their craft
Join Essential Hair Academy Today!
Are you ready to access high-quality tutorials, learn from industry professionals, and take your hairstyling skills to the next level?
THE EH COMMUNITY IS WAITING FOR YOU
There is an entire market of people looking for the best cut and color who need a top notch stylist just like you.
What You'll Get:
✂️ Extensive Tutorial Library
✂️ Continual Learning Experience
✂️ Private Instagram Page
✂️ Lifetime Access
✂️ Exclusive Membership Pricing
By joining Essential Hair Academy you will gain the skills to be able to create predictable results for your clients.
You will become a pro at dissecting an inspiration photo and know exactly how to place the color or make the cut, to deliver the desired look your client desires.
PERK ONE BY JOINING
Extensive Tutorials:
Learn from start to finish as Tim and Tabitha, guide you through each technique, sharing their expertise garnered from upscale markets like Orange County, CA, New York, and West Hollywood.
Gain instant access to over 100 comprehensive tutorials covering a wide range of topics such as:
balayage + foliage

scissor + razor cutting

styling + extensions
PERK TWO BY JOINING
Benefits of Continuous Education
Elevate your hairstyling game with consistent access to education. Stay inspired, equipped with new techniques, and prevent burnout. Our program is especially beneficial for independent stylists seeking:
Connection with your mentors using the private communication

Know you can seek guidance + ask questions

Feel confident by receiving advice from industry experts
PERK THREE BY JOINING
Diverse Program Content
Our program covers a broad spectrum of topics to cater to all aspects of hairstyling. 
From pops + placements to grey coverage

Bleach + tone and color correction

Root shadowing, glossing, color formulation, foliage + color theory

Keratin tip extensions + razor/scissor cutting

Men's haircutting + blow drying/styling

Razor fundamentals + tool breakdowns
We've got you covered. PLUS bring in guest educators and collaborations to provide a well-rounded and enriching experience.
PERK FOUR BY JOINING
Full-Length High Quality Videos:
Dive deep into the art of hairstyling with full-length tutorial videos. Each video is filmed in 4K, showcasing the techniques on live models. Follow along as Tim and Tabitha take you step-by-step so you can learn how to:
Section the hair into three parts using diagonal and vertical foil placement techniques

Learn how to create captivating looks

Create depth, dimension, + stunning color effects
EH MEMBERSHIP IS RIGHT FOR YOU IF YOU...
Are ready to gain access to hundreds of tutorials with new drops each week
Want to s

tay inspired and equipped with new techniques as you continue your education journey

Want to connect with your mentors and fellow hairstylists so you can ask questions, seek advice, and engage in discussions to
Once you join Essential Hair Academy, you'll have unlimited access to the entire course library for the duration of your membership. Revisit tutorials, refresh your skills, and stay up to date with evolving hairstyling techniques whenever you need.
I'M SO READY FOR THIS!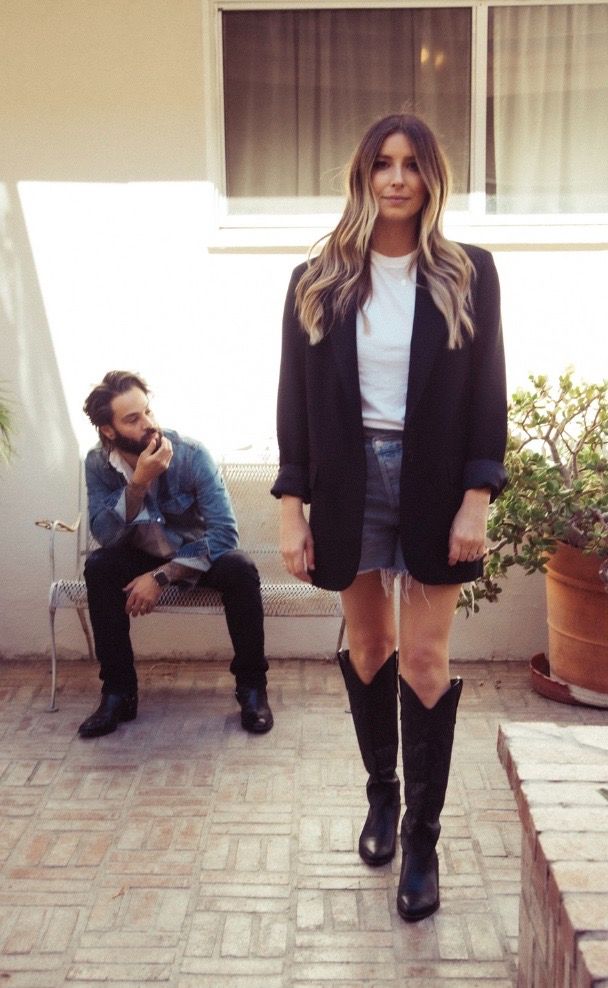 HEY, WE'RE TIM + TABITHA
We are the dynamic duo behind Essential Hair Academy, who are more than just hairstylists and educators—we are true artists and industry leaders with a deep passion for the craft. With a wealth of knowledge and expertise, we have dedicated our careers to empowering and inspiring fellow hair professionals around the world.
Tabitha, renowned for her precision and attention to detail, has mastered the art of high contrast blending and color transformations. Her ability to create seamless transitions and stunning dimension has earned her a reputation as a sought-after stylist and educator. Tabitha's unwavering commitment to excellence shines through in every tutorial and training session she delivers.
Tim, a visionary in his own right, brings a unique blend of creativity and technical skill to the table. His expertise lies in crafting bold and vibrant looks, pushing boundaries, and igniting the fire of creativity in others. Tim's infectious energy and genuine love for teaching make him a natural mentor and guide for aspiring hairstylists.
Together, Tim and Tabitha combine their talents and knowledge to create a truly exceptional educational experience at Essential Hair Academy. Their mission is to equip hair professionals with the skills, techniques, and confidence they need to unlock their full potential and elevate their hairstyling careers.
Essential Hair Academy has changed the game for an online platform that offers eduction to all levels of hairstylist while staying true to what the hair game is all about. With social media changing constantly they have created a perfect platform to catch all the haircut and coloring videos. They not only have their private Instagram but also a full service site with loads of weekly content that is continuously evolving.
____ NICOLE RESNICK
Essential Hair Academy has opened up so many new possibilities for me when it comes to cutting & coloring in my career. Tim & Tab have done such an exceptional job with thoroughly explaining every single detail of what they're doing, along with the why's. The platform is so accessible and loaded with top quality content - I have learned so much from every single video.
____ ANDREA ESCOBAR
How often are there new videos?
What benefits are there to becoming a member?
Will these tutorials meet my skill level?
Who are these classes good for?